Sprouted Moong & Millet Dosa Mixes
Only the best ingredients
Our breakfasts mixes contain the healthiest ingredients - Sprouted Moong & Jowar flour. Each one a superfood in its own right!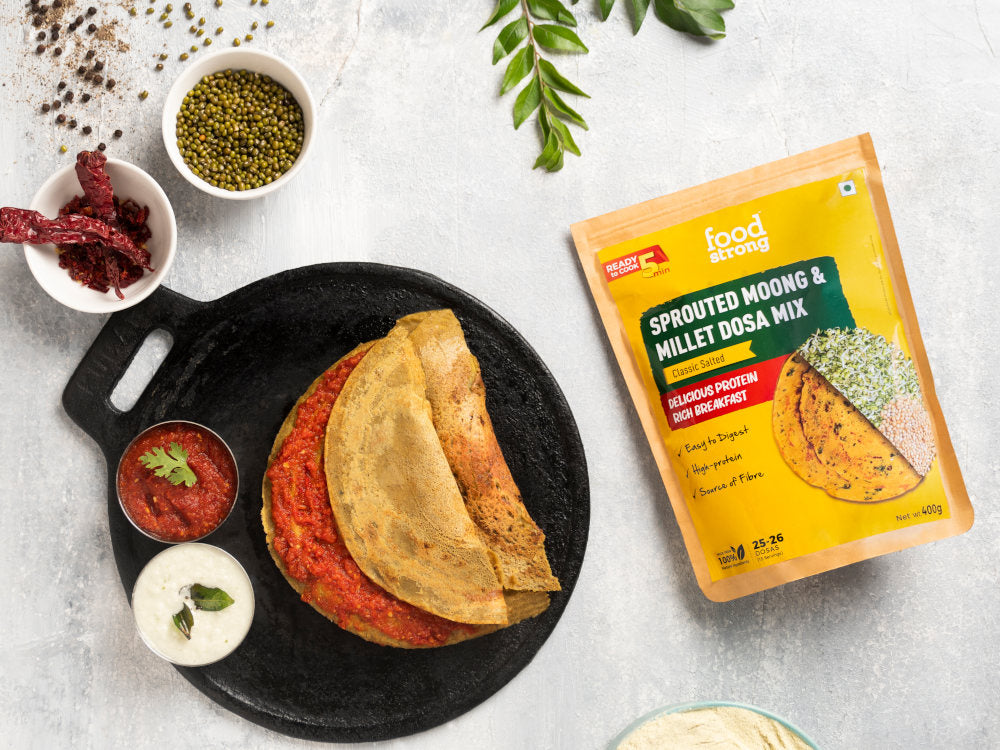 Ready in just 5 mins!
Just add water and a spoonful of curd and you're set for a delicious treat in a jiffy!
No Nasties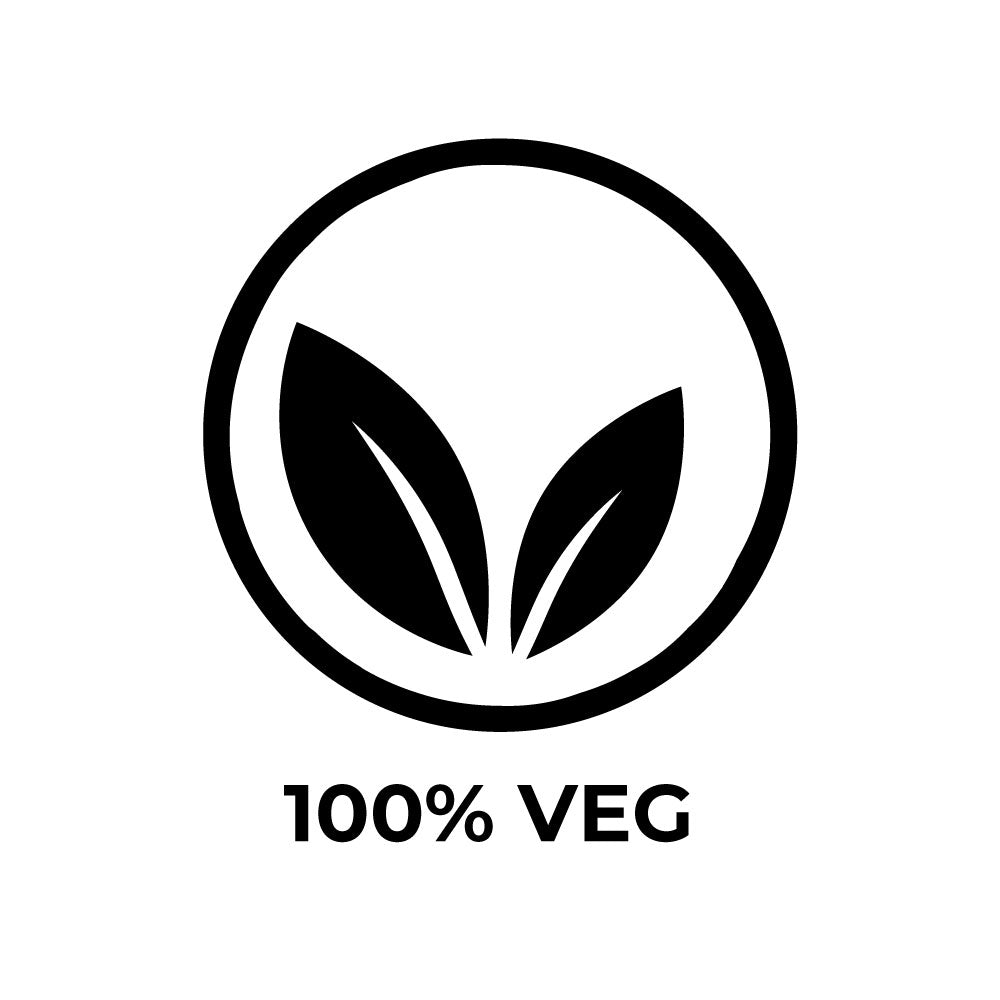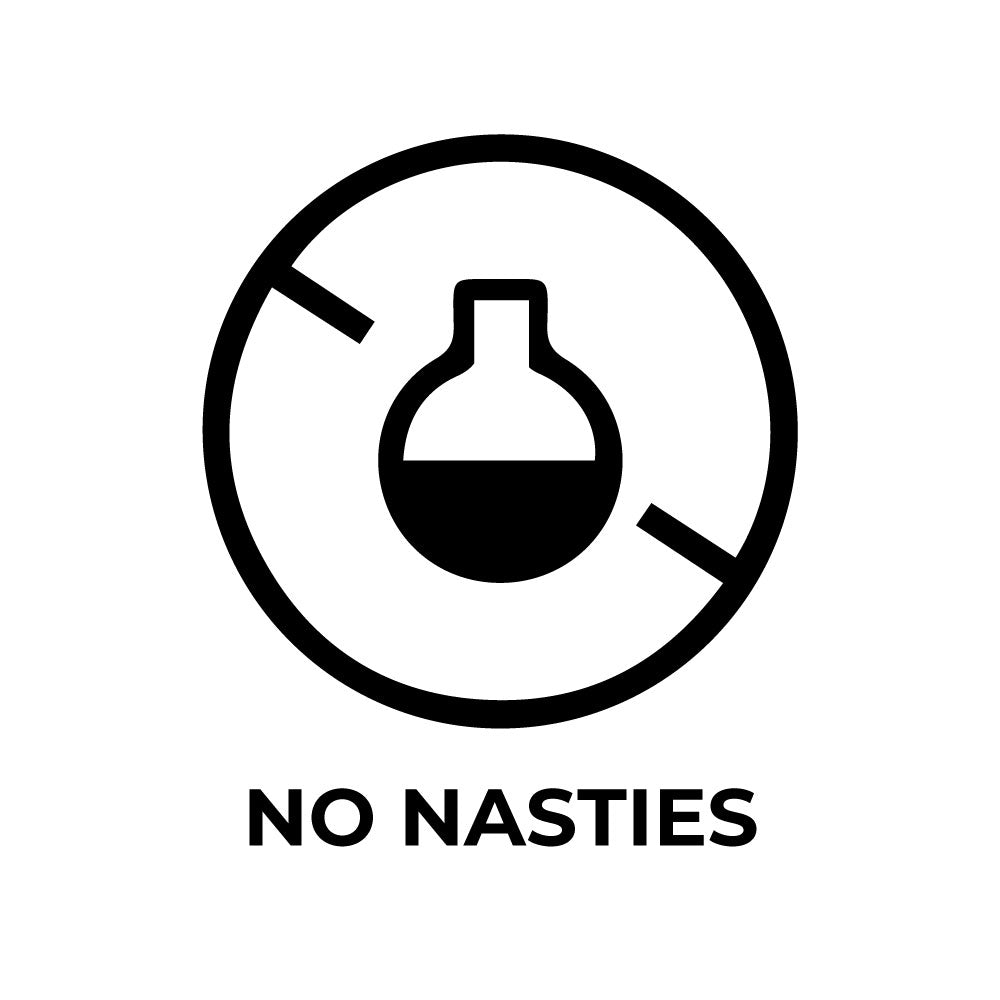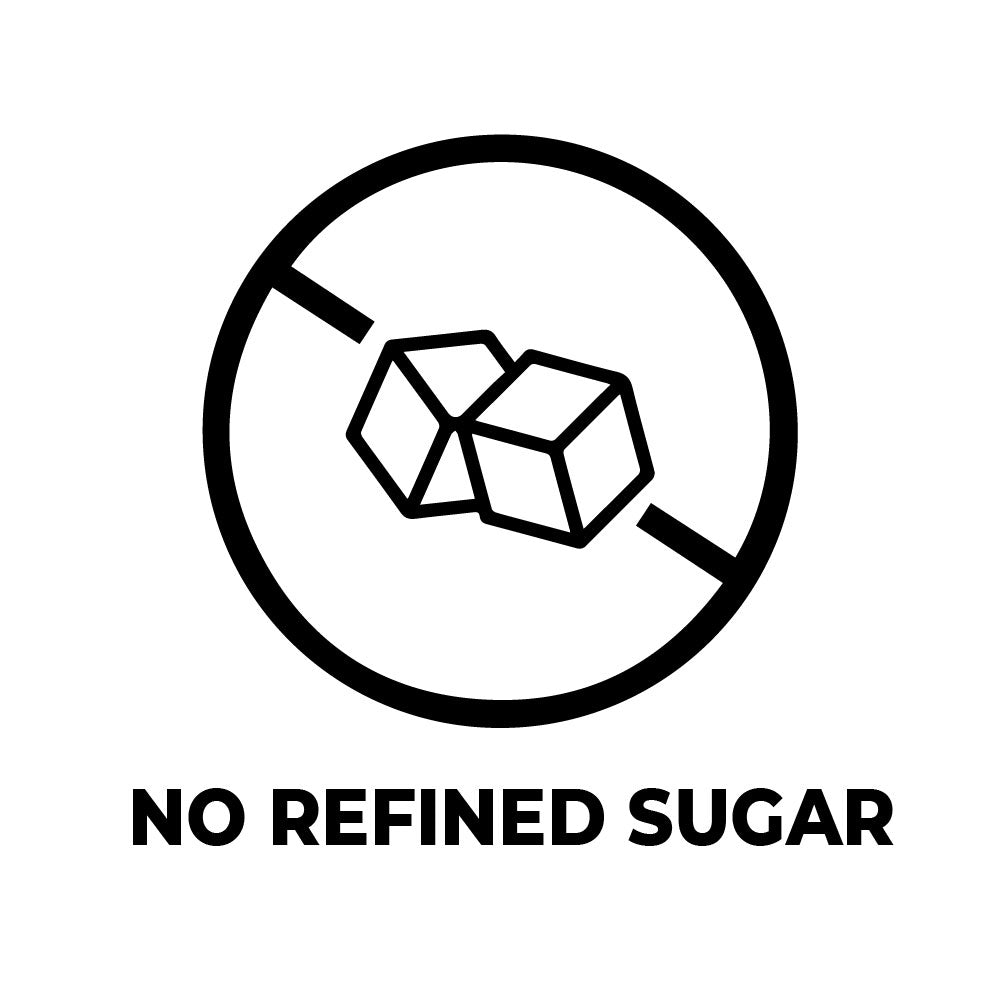 Frequently asked questions
What are the benefits of sprouted moong?

Sprouted moong is nutrient dense and is high in vitamins and minerals such as Vitamin B, Phosphorus, Potassium and Magnesium which helps maintain a healthy heart rate and reduces blood pressure. Apart from this sprouted mooong is high in protein and rich in fibre.100 gm of sprouted moong gives you about 30 grams of good quality protein which helps boost metabolism, improve bone and muscle strength and help increase satiety. High fibre increases satiety which helps in weight loss. The benefits of this superfood are endless and sprouted moong is a must have in your diet.
I have tried sprouted moong on the past when I tried to lose weight but stopped eating it since I didn't like the taste. How is this product different?

At Foodstrong, we understand that being on a diet can get boring and eventually force you to quit. In fact, as per research 2 out of 5 people end up quitting their diet in the first 7 days itself. The most common reasons being lack of time and boredom. We recognised this and have come up with a breakfast that is not only healthy but also appetizing and can be cooked in just 10 miniutes !. Available in chilli chaat and achaari flavour and packed with the added goodness of millets, our sprouted moong instant chilla/dosa mix is healthy,tasty and easy to cook and is the ideal breakfast recipe for your entire family.
How do I cook sprouted moong instant chilla/dosa mix?

Just add 1 part of water to 1 part of the batter and stir well to remove any lumps. Pour and spread a spoonful of the batter on a preheated pan. Cook on both the sides until it becomes crispy and golden. Serve hot and enjoy.
What is the best time to eat sprouted moong dosa/chilla?

You can eat this anytime of the day. Our dosa mixes make a great breakfast option that give you the early protein and fibre boost to get the day started on the right note.