Testimonials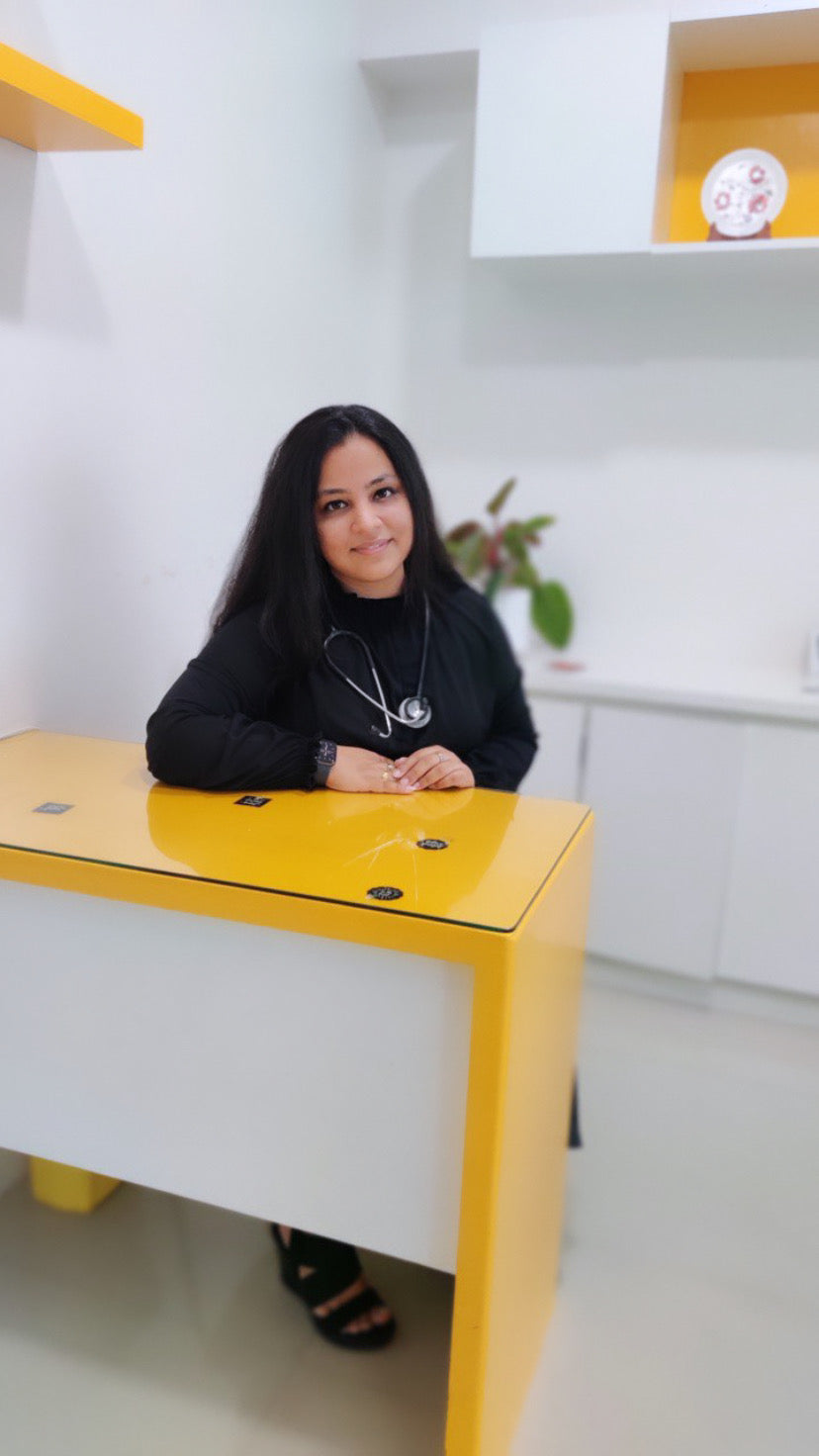 Loved the kesar badam! Amazing combination of kesar, nuts, whey protein and some amazing immunity boosting ingredients!  Good health doesn't mean eating tasteless food and foodstrong has made a perfect blend!  Much recommended! 
Dr Trishala Chopra (N.D, A,M), Naturopathic physician Nutrition specialist, Lifestyle coach, Gut health specialist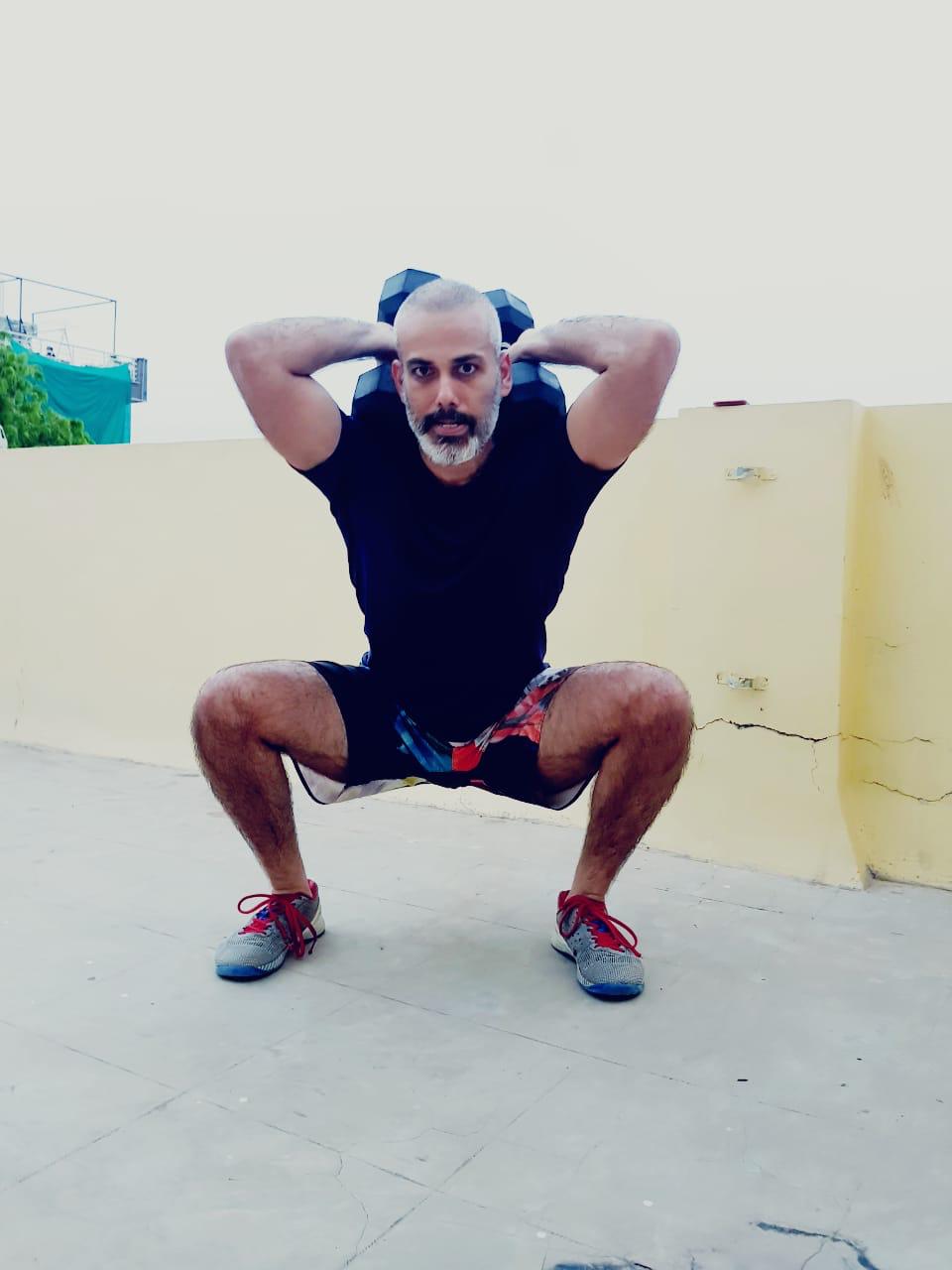 Being a crossfit trainer, it's critical to get clean protein to keep my fitness levels up. Foodstrong's hormone-free grass-fed whey shakes are a high quality source of protein for me.
Anshuman (Cross-fit Trainer)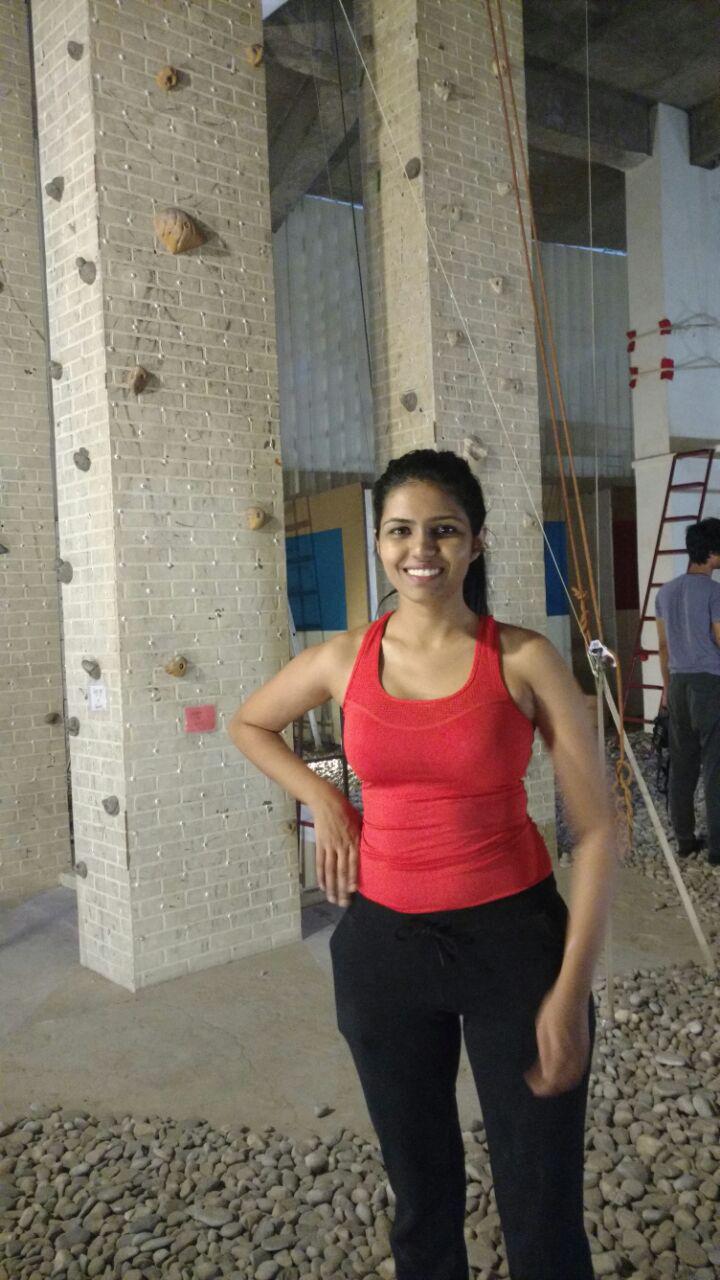 Shape Shake has been immensely effective in helping me tone up. It's my perfect mini-meal between work & workouts. 
Sumedha, fashion designer and fitness enthusiast
Easy
Single Serve sachets for the win!
Easy
Single Serve sachets for the win!
Frequently asked questions
When should I consume protein?

Our grass fed whey proteins can be consumed at anytime of the day.Anybody with an active lifestyle can consume additional protein. For a sedentary adult the protein requirement is 0.8 gm of protein per kg of body weight. For instance, a person who weighs 75 kg would require 60 grams of protein. In fact, The Indian Market Research Bureau suggests that protein deficiency in Indians is more than 80%. This is mainly because our regular diets are not protein rich but carbohydrate rich. Lack of protein can affect muscle mass, bone health and overall immunity.
How often should I consume a protein shake?

We suggest having 1 serving a day.
How can I verify if the protein powder is genuine?
How many gms. of protein does each serving contain?

Each serving of Protein Shakes contains about 24-26 gms. of protein.
Is it easy to digest?

All our protein shakes are infused with digestive enzymes that help in easy digestion & absorption.
Can whey be consumed by women as well?

Yes, whey protein can be consumed by women. In fact bone density for women decreases after the age 50 and this can pose a risk for osteoperosis. Whey helps preserve bone density and maintain lean muscle mass.Since whey contains all the essential amino acids it also helps in the production of collagen, which helps in maintaining the hair and skin health
What are foodstrong vegan proteins made from?

Our vegan range of proteins are made from pea protein isolates and are sweetened with stevia.
All about protein
Protein represents about 16% of our total body weight and is composed of building blocks called amino acids. Each gram of protein contains 4 calories. Whey protein has the highest bioavailability, which means that it contains all the essential amino acids and is well absorbed by the body. Animal protein sources such as chicken, fish and eggs are first class sources of protein as they contain all the essential amino acids. Vegetarian sources of protein such as soy and lentils are second class sources of protein as they don't contain all the essential amino acids and have a lesser bioavailability compared to first class sources of protein, which means that all the protein from vegetarian sources isn't fully absorbed by the body. Vegetarian high protein foods include sprouted moong, legumes, paneer and soya.

Functions of protein
- Helps build and maintain lean muscle mass
- Helps is repair and recovery of new tissues
- Maintains the body's water and ph balance
- Plays a key role in enzyme activity and hormone synthesis
- Maintains the body's water and ph balance
- Helps in formation of WBC's which are responsible for fighting infections and maintainig immunity
Dietary protein requirement
The required daily allowance (RDA) of protein is between 10-35% of our total daily calorie intake. According to experts, a sedentary adult requires a minimum of 0.8 grams per kg of body weight. Since vegetarians don't get protein from first class protein sources (proteins containing all the essential amino acids), vegetarians require 1 gram of protein per kg of body weight. For athletes, bodybuilders and people who engage in any form of weight training or workout. The protein requirement can range from 1.5 to 2 grams per kg of bodyweight, depending on activity levels. Try our Protein Calculator to get an approximate sense of how much protein you need.
Types of whey protein
There are 3 types of whey protein
Whey protein is a by product from the process of cheese production. Whey is classified into three types based on the level of filtration it goes through and the amount of lactose it contains:
1. Whey concentrate: is fast absorbing and contains a higher level of lactose compared to isolate and hydrolised whey. They by product of the cheese making process (unflitered whey) is filtered and processed to give whey concentrate.
2. Whey isolate: Whey concentrate undergoes further processing and filtartion to form whey isolate. Isolate whey is lower in lactose, lower in carbs and fats and is faster absorbing when compared to whey concentarate. People who are lactose intolerant usualy prefer consuming isolate over concentrate.
3. Hydrolised whey: This is the purest form of whey protein and contains zero lactose
Benefits of whey protein powder
Improved muscle mass:
When coupled with weight training, whey protein powder can help in further protein synthesis Whey protein contains branched chain amino acids (BCAA's) that help in muscle building and recovery. When compared to other sources of protein, whey protein has the highest bioavailbility of protein, which means that it contains all the essential aminos acids that are required by the body for muscle building.
Maintaining lean muscle and bone health
According to research, after the age of 30 a person can lose anywhere upto 3 to 5 percent of muscle mass per decade which leads to reduction in strength and puts you at risk of certain conditions such as sarcopenia. The amino acid leucine which is one of the essential amino acids found in whey protein helps in preserving muscle and maintaining strength. Roughly 50% of the bone volume is made up of protein, therefore adequate amounts of protein are also required to maintain bone health and prevent osteoperosis.
Reduces inflammation
Chronic inflammation may be a cause of heart disease,diabites, arthritis and ,many other lifestyle diseases .As per studies,whey protein reduces the level of C Reactive protein, a marker of inflammation in the body.
Reduces Cholestrol
According to serveral studies , whey protein has been linked to reducing LDL (Low density lipoproteins) which is the bad cholestrol that is responsible for heart diseases.
May help with weight loss
When combined with an exercise program and a healthy diet, whey protein powders may help in fat loss. Since whey protein is highly satiatiing it can help curb hunger pangs which may help reduce your daily calorie consumption, helping in weight loss
Side effects of whey protein
Whey protein powder usually does not have any side effects. However, some people do complaint of bloating or other digestive issues at times. To help in easy digestion and absorption, all our whey protein powders are enriched with digestive enzymes, turmeric, green tea extract and ashwagandha.
Consuming whey protein
It is advised to have one scoop of whey protein in water post workout for fast absorption. In case you chose to have whey protein as a mid-meal or evening snack, it can be consumed in milk as well. Milk contains casein protein which would help slow absorption of whey protein. In case you are following a keto diet or want to avoid milk, you may also mix one scoop of our protein powder to almond milk. Besides this whey protein supplements, can also be added to oats or Greek yogurt for a delicious power packed breakfast or late night snack.The number of recipes that can be made using whey protein are endless. Check out the foodstrong cafe for your next smoothie or baking inspiration. We even have a curated digital recipe book.
What is grass fed whey protein?
Milk that is derived from cows that feed predominantly on grass is known as grass fed milk. The cows aren't injected with any hormones or antibiotics . The milk derived from these dairy practices is typically hormone free and antibiotic free. The whey derived from grass fed milk is called grass fed whey.
Why Foodstrong's Protein Shakes?
At Foodstrong we believe that you shouldn't have to compromise on taste in order to achieve your fitness goals. Foodstrong's premium grass fed whey protein contain 24-28 grams of high quality protein per sachet, which is derived from antibiotic free cows milk. Apart from this our whey proteins also contain Ashwagandha - helps reduce inflammation and soarness and helps in quick muscle recovery, green tea extract - to give a boost to your metabolism and turmeric (haldi)- to boost immunity and reduce swelling. Our whey proteins are packed with digestive enzymes which help in easy digestion.
Foodstrong's whey protein is available in concentrate and isolate forms. Our range of whey proteins are loved by runners, cyclists,bodybuilders and fitness enthusiasts across the country and are available in 7 delicious flavours. Don't trust us? Check out our reviews.
Foodstrong's range of premium protein shakes
Our protein shakes are available in a wide range of flavours :
Foodstrong Daily Whey Protein | Almond chocolate
Foodstrong's Daily Almond Chocolate whey protein contains 25.8 grams of first-class protein per serving. Along with the goodness of real almonds, our protein shake contains immunity boosting turmeric, ashwagandha and green tea extract to boost metabolism.
Foodstrong Daily Whey Protein | Mango
Beat the heat with Foodstrong's Daily Mango Whey Protein. Our mango whey protein powder contains 23.8 grams of protein. (equal to 3 bowls of cooked dal) and contains real mango chunks for that great mango shake taste.
Foodstrong Daily Whey Protein | Coffee flavour
If you are a coffee lover and need your daily dose off caffeine to get you started, then Foodstrong's Daily Cold Coffee whey protein is your go to source of daily protein. Along with Arabica Coffee, each sachet gives you 24 grams of high quality protein. Smile, sweat and repeat with the delicious kick of this cold coffee flavour.
Foodstrong Haldi Badam Protein | Classic Kesar
Each serving of Foodstrong's Haldi Badam Whey Protein contains 24.5 grams of protein per serving. Our whey protein powder is enriched with immunity boosting turmeric, green tea extract and the goodness of almonds.
Foodstrong Shape Shake Whey Protein | Cold Coffee Lite
Made from premium whey protein isolate, each serving of Foodstrong's Cold Coffee Lite Whey Protein contains 27 grams of protein and has less than 120 calories per serving. The perfect low carb whey protein shake ideal for anyone looking to tone up.
Foodstrong Shape Shake Whey Protein | Kesar Badam Lite
Enriched with Prebiotic fibre from chicory roots that keeps you full for 3-4 hours and green coffee extract to boost metabolism, Foodstrong's Kesar Badam Lite Whey Protein contains 26 grams of protein and has less than 120 calories per serving. With just 4 grams of carbs per serving this is the perfect whey protein isolate to consume post workout.
Foodstrong Vegan Protein | Tangy Orange
A combination of pea protein isolates, turmeric (haldi), organic spirulina, green coffee extracts and probiotics, Foodstrong's Vegan Protein -Tangy Orange is 100% plant based and contains no added preservatives or GMO.
Foodstrong Vegan Protein | Zesty Lemon
A combination of pea protein isolates, turmeric (haldi), organic spirulina, green coffee extracts and probiotics, Foodstrong's Vegan Protein - Zesty Lemon is 100% plant based and contains no added preservatives or GMO.
Foodstrong Subscription Starter Pack
Get a head start on making your fitness journey delicious with our three month starter subscription pack. Pick your favourite flavours from our range of protein supplements and we'll ship them to you in three sets of two boxes each. You can pick one flavour for all six boxes or mix and match as you please. All for an incredible 40% off!
Where can I buy whey protein online in India?
You can order protein supplements online from our website by choosing from our range of delicious whey protein supplements. All our proteins are available in easy to carry single serve sachets. Free Shipping available. We are also available in all leading ecommerce stores in India and through Amazon in the US.